Facilities
1F
Information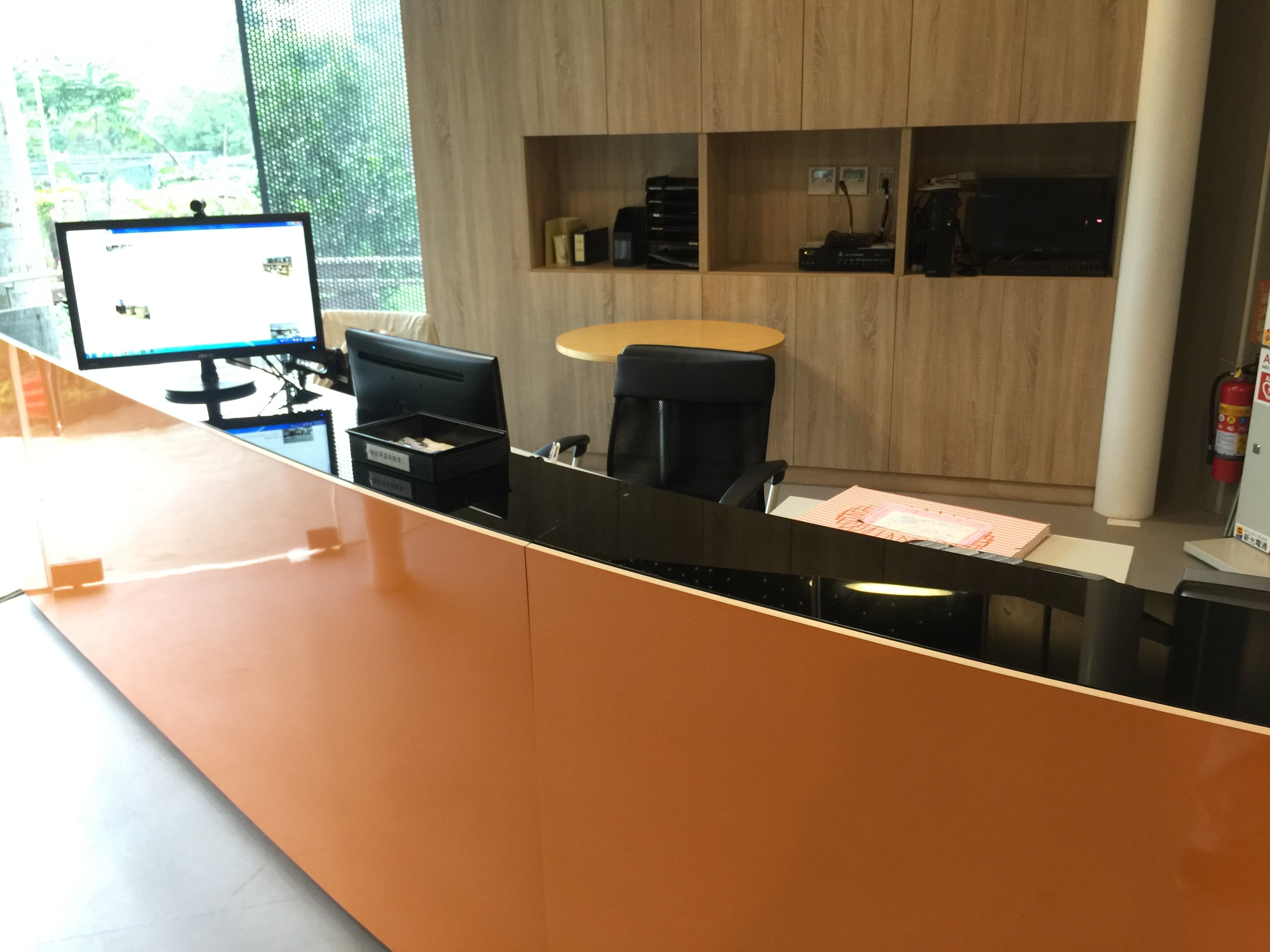 If you needs to check out/in materials or request searches for books that you cannot find on the shelf, you come here and we will help you.
1F
Subject Book Exhibition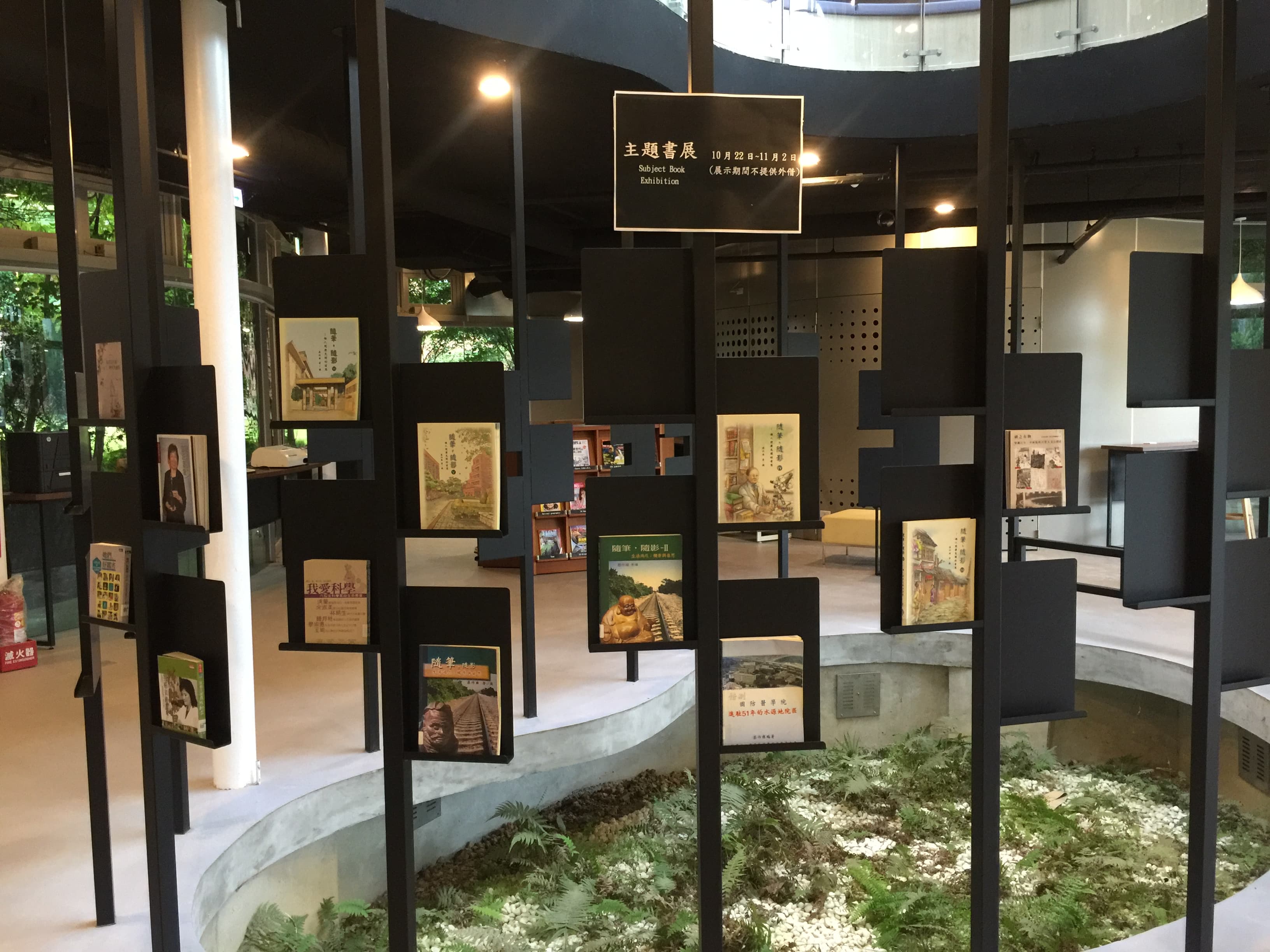 This area displas new books/multimedia for 7days. Welcome to place your hold on those items through online or circulation desk!
1F
Information Search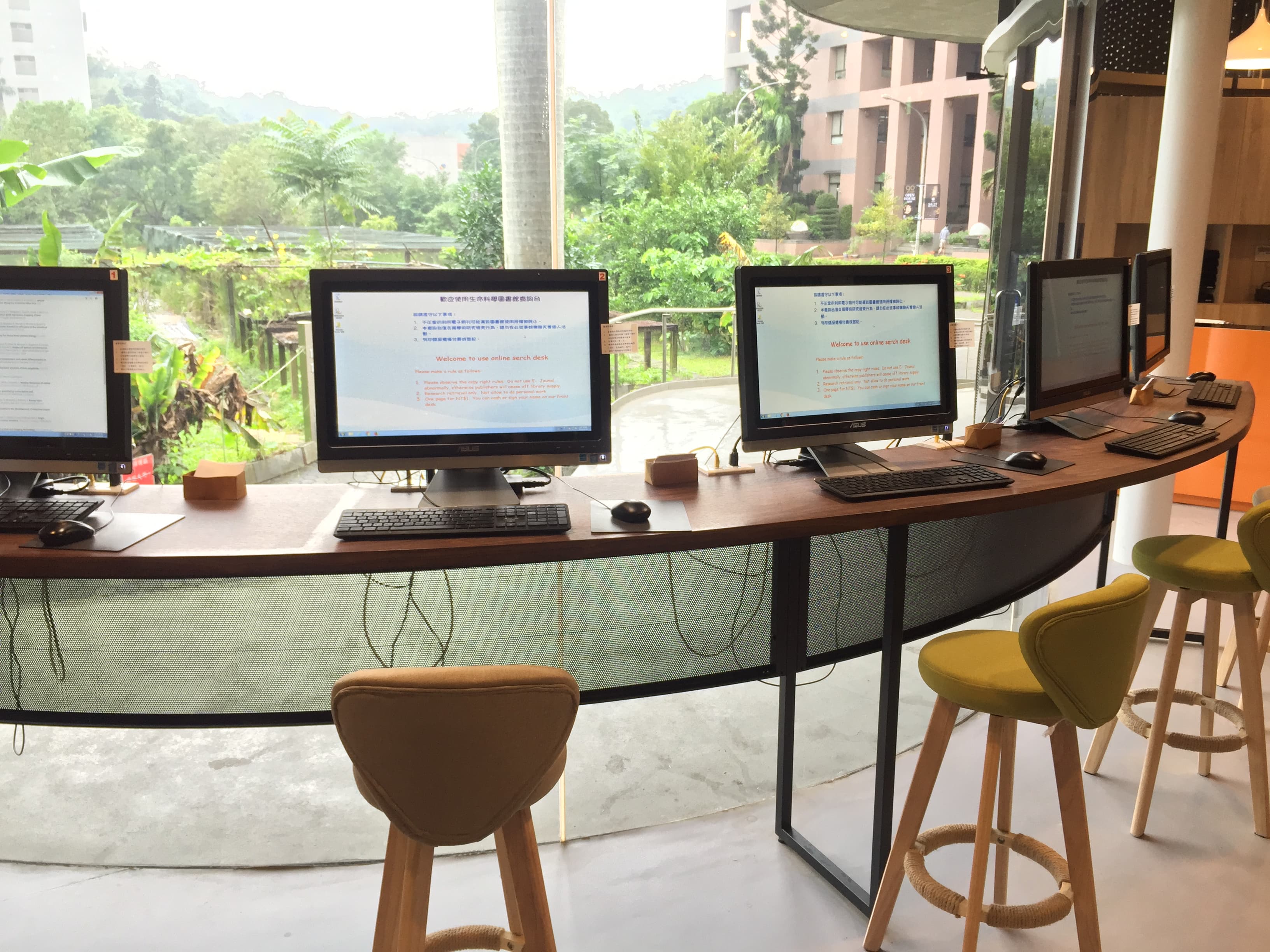 There are five computers for you to do quick catalog, database look-ups, printing, and scanning. You can scan the paper document into PDF file through digital copier.
1F
Magazines/Newspapers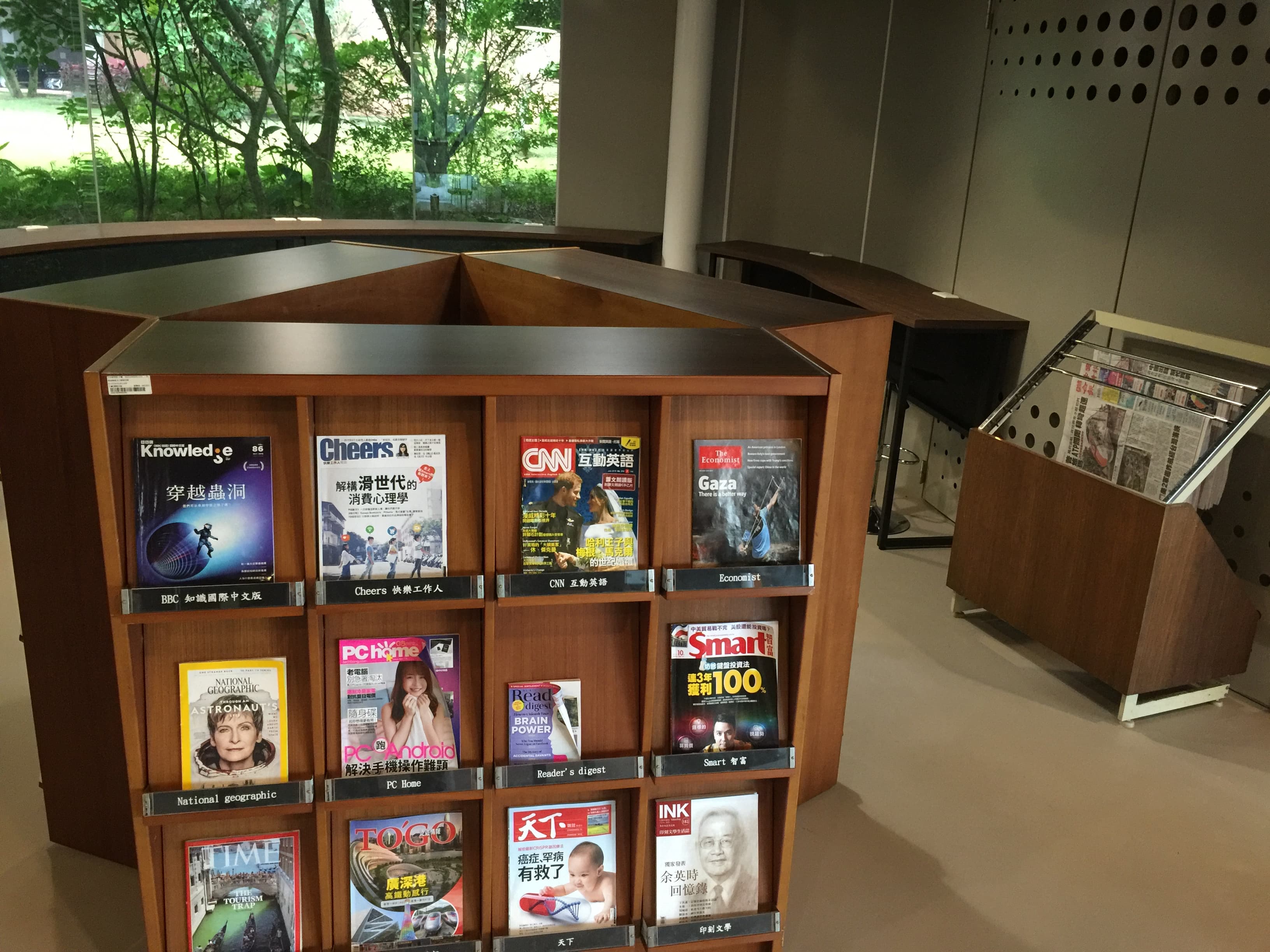 Holds about 36 different kinds of magazines. All can check out for 7 days except current issues.
1F
Coffee Bar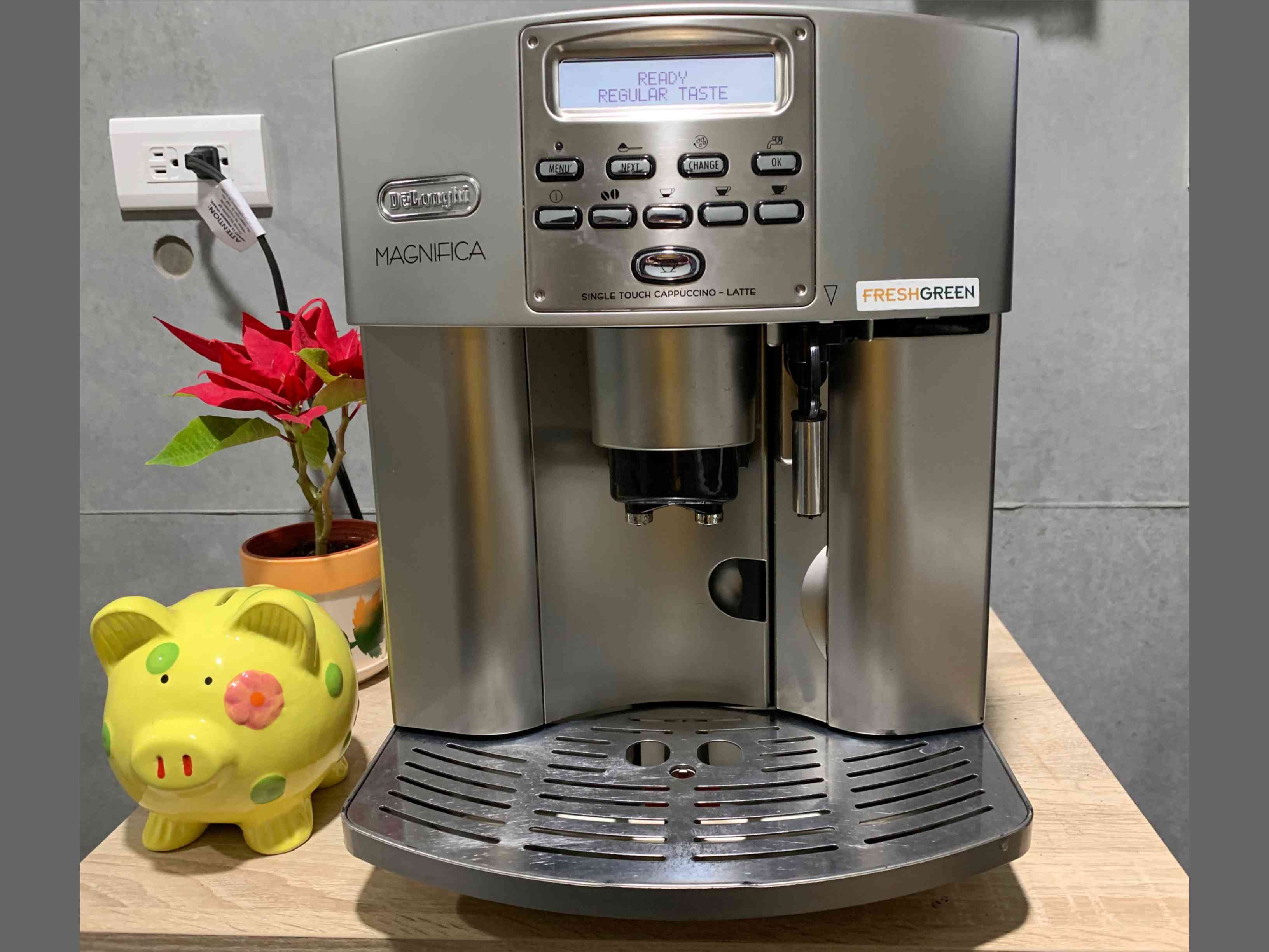 Use your own mug. $10 per cup.
2F
Audiovisual Collections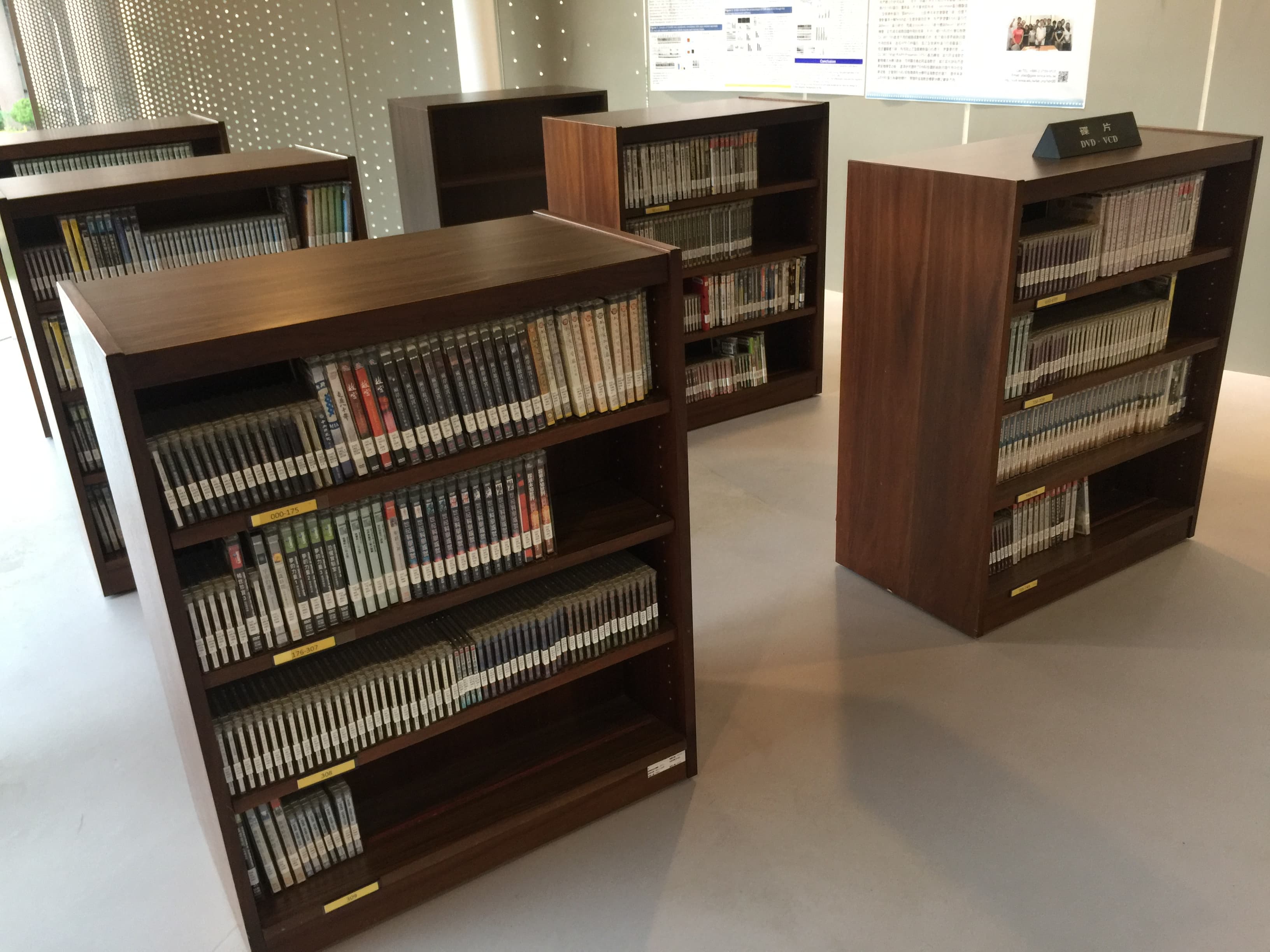 All can check out for 14 days. There is a little space to watch. Due to hygiene reasons, please use your own headphone.
2F
Reading Spaces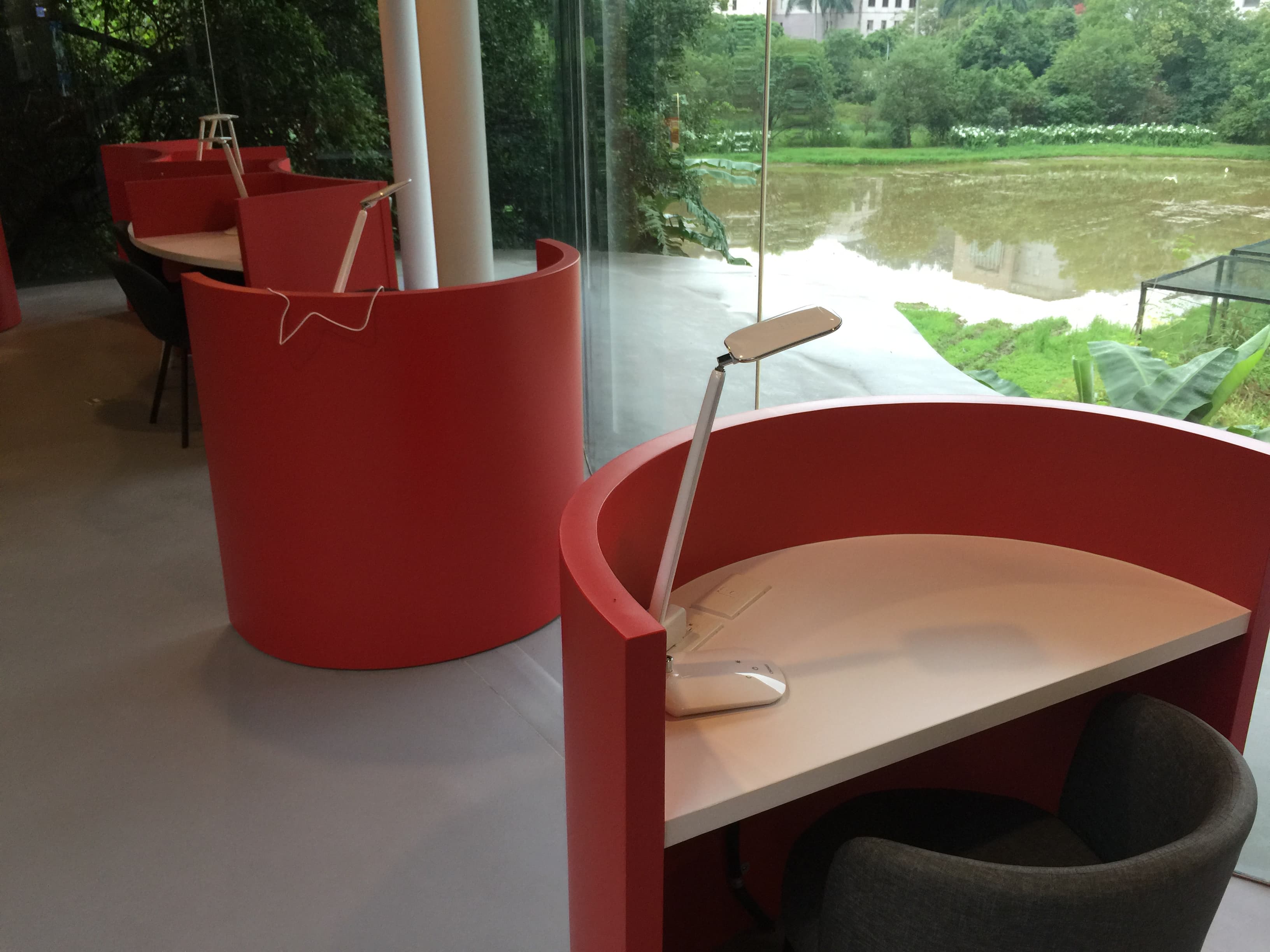 There are 14 seats and each with one lamp attached for users to read and study.
3F
Sky Garden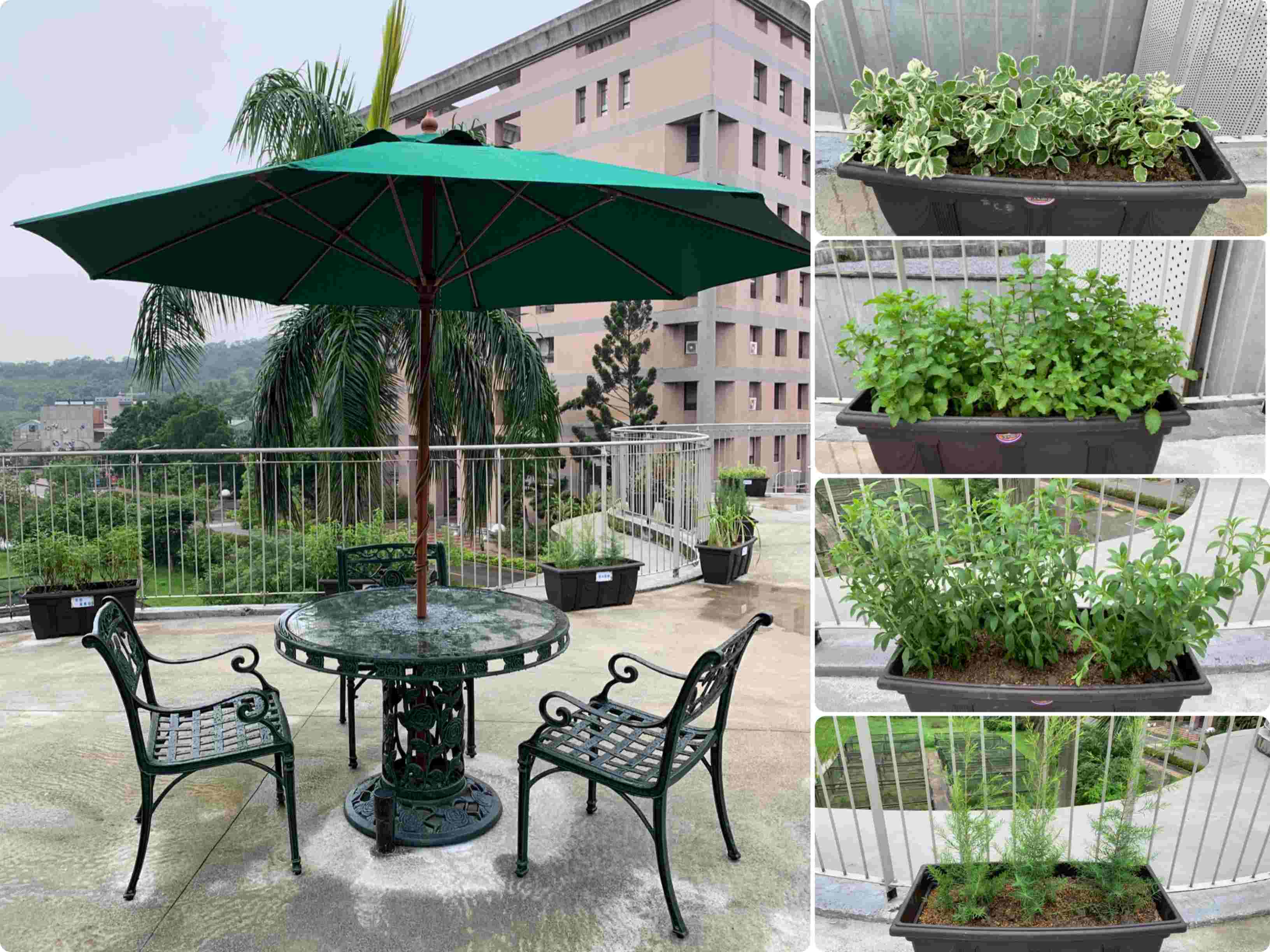 A little garden with wide range of herbs and plants where you can relax and unwind.