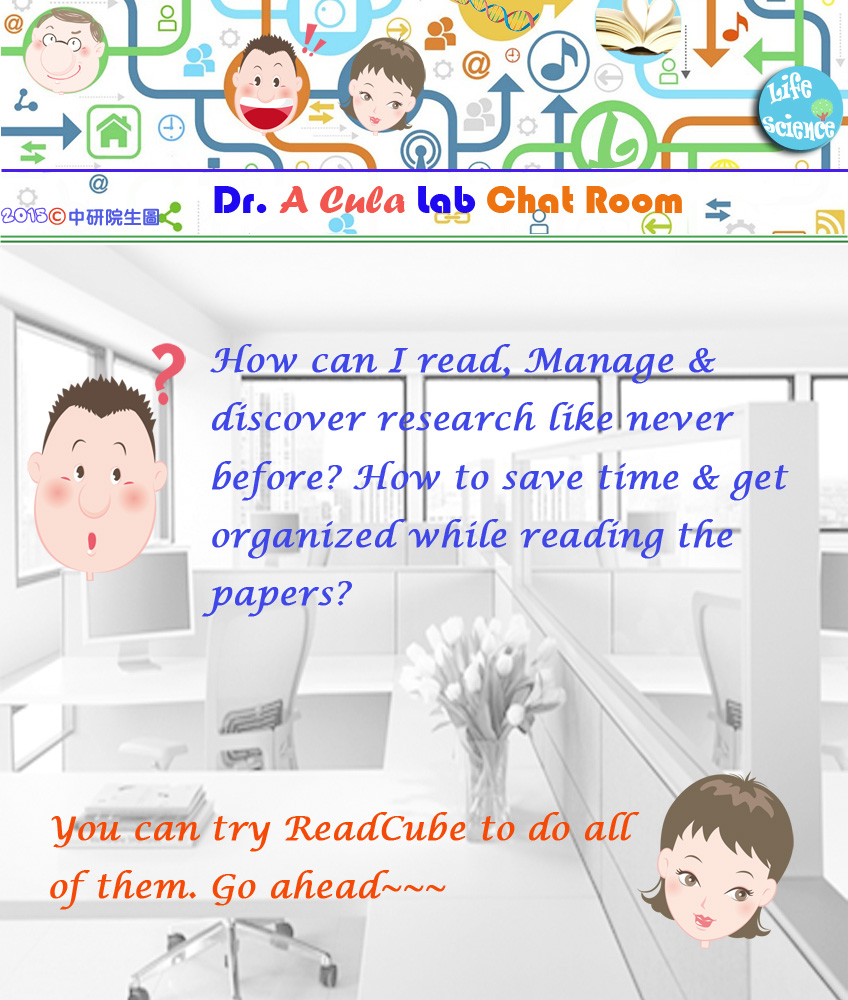 ReadCube is the simplest way to read, manage and discover research literature. ReadCube on your Android device is the perfect companion to the free ReadCube desktop app, enabling you to access your papers anywhere – read on the go, organize your library and annotate PDFs with notes and highlights.

ReadCube Enhanced PDF features include:
• Tap-able inline citations, reference lists and author names so you can quickly find cited articles and related information
• Supplements are automatically attached where available
• Full screen PDF viewing plus multi-touch zoom/navigation for an optimal reading experience
• Multi-color highlighting and note taking tools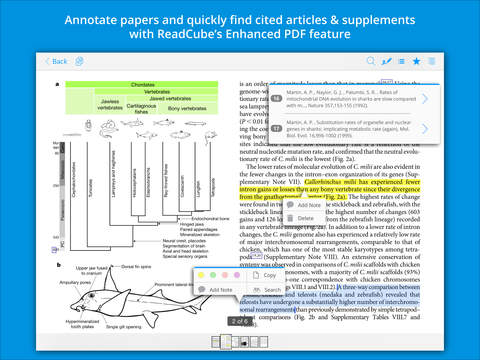 Easily find new papers:
• Search in PubMed, Google Scholar or ReadCube databases within the app
• Quickly download new articles with a single tap when you're on campus or with your institutional proxy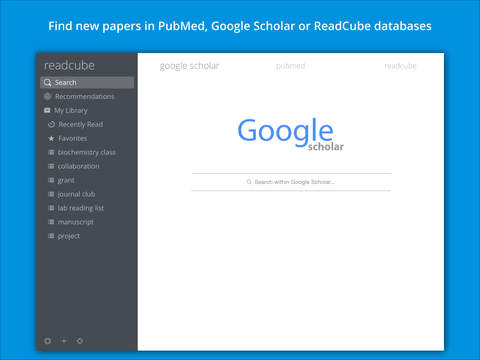 Or import directly from Safari, email attachments and other apps:
• In Safari or your preferred browser, use any search engine to find article PDFs • Use the "Open In…" option from the browser or any app to add PDFs to your ReadCube library
• Metadata are automatically resolved - no more guessing with cryptic file names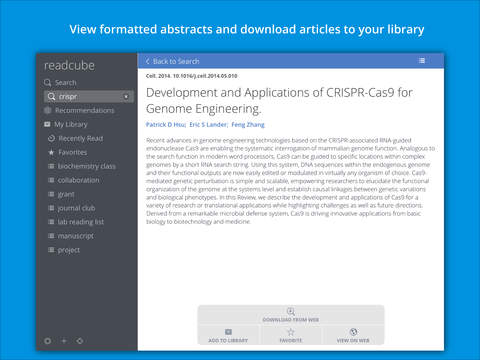 ReadCube personalized Recommendations:
• Our most popular feature!
• Discover relevant new papers based on your library – you'll never miss another important paper again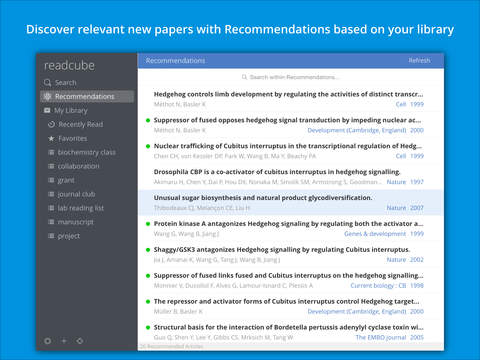 Stay organized:
• Create custom lists and sort articles into one or multiple lists
• Quickly search your entire library (and all annotations)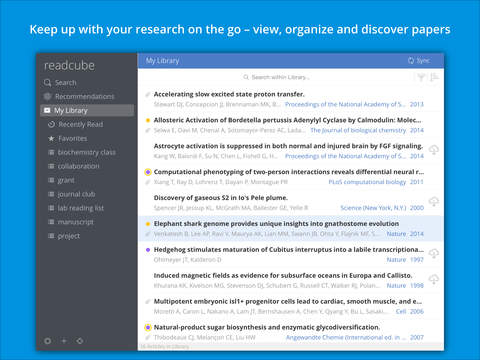 ReadCube Pro features:
• Sync everything – papers, notes, highlights – between the free ReadCube desktop app and your mobile devices
• Unlimited cloud storage space for your PDFs
Simplify your research life – try ReadCube for free on your iPhone, iPad and computer: http://bit.ly/1gryx6B
by Mr. Mahantesh Biradar
Graduate PhD Candidate
IBMS AS | NYMU