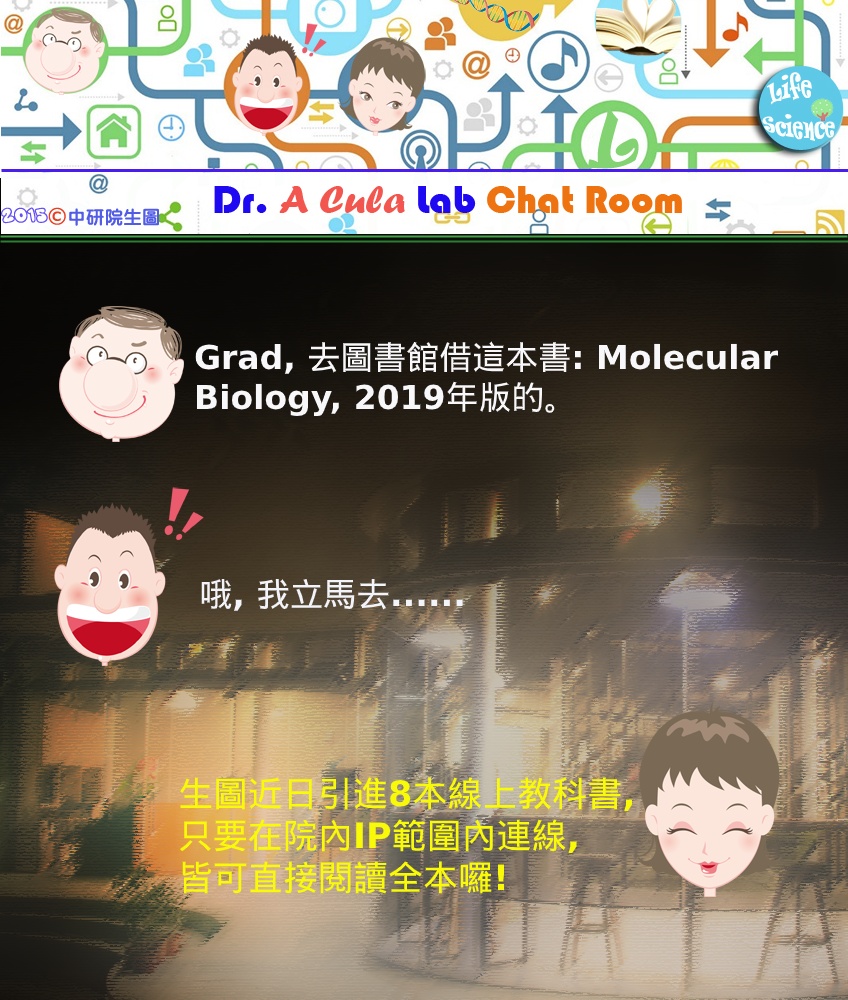 歲末之際,生圖為各位準備知識套餐,特引進以下8本教科書: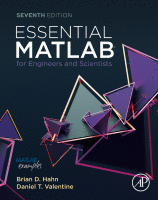 Key Features
■ Updated to include all the newer features through MATLAB R2018b
■ Includes new chapter on useful toolboxes
■ Provides additional examples on engineering application

s

Key Features


■ Winner of a 2018 Textbook Excellence Award (College) (Texty) from the Textbook and Academic Authors Association
■ Fully revised and updated throughout, and teorganized into 19 chapters for a more cogent and versatile presentation of concepts
■ Includes reaction examples taken from literature research reported between 2010-2015

Key Features


■ 61 chapters covering the range of cellular, molecular and medical neuroscience
■ Translational science boxes emphasizing the connections between basic and clinical neuroscience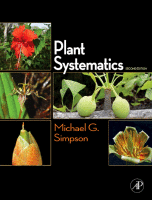 Key Features


■ A new chapter on species concepts and the role and impact of plant systematics in conservation biology
■ A new appendix on statistical and morphometric techniques in plant systematics
■ In addition, the second edition contains more detailed explanations of maximum likelihood and Bayesian phylogeny inference methods, an expanded coverage and glossary of morphological terms, and an updated chapter on botanical nomenclature

Key Features


■ Presents essential biochemical concepts within the context of their biological functions
■ Contains key clinical case studies in each chapter to enhance understanding of basic science and aid in further comprehension
■ Offers instructional overview figures, flowcharts, tables and multicolored illustrations

Key Features


■ Features biochemistry and biological examples highlighted throughout the book, making the information relevant and engaging to readers of all backgrounds and interests
■ Includes a valuable and highly-praised chapter on organometallic chemistry not found in other standard references

Key Features


■ Winner of a 2020 Textbook Excellence Award (College) (Texty) from the Textbook and Academic Authors Association
■ Contains new chapters on non-coding RNA, genome defense, epigenetics and epigenomics
■ Features new and expanded coverage of RNAi, CRISPR, genome editing, giant viruses and proteomics

Key Features


■ Uses real examples to illustrate key cell biology concepts.
■ Takes a mechanistic approach to molecular processes.
■ Boasts exciting new content including the evolutionary origin of eukaryotes, super resolution fluorescence microscopy, cryo-electron microscopy, gene editing by CRISPR/Cas9, contributions of high throughput DNA sequencing to understand genome organization and gene expression, microRNAs, IncRNAs, membrane-shaping proteins, organelle-organelle contact sites, microbiota, autophagy, ERAD, motor protein mechanisms, stem cells, and cell cycle regulation.
■ Features specially expanded coverage of genome sequencing and regulation, endocytosis, cancer genomics, the cytoskeleton, DNA damage response, necroptosis, and RNA processing.
生圖還有其它電子書特藏,歡迎大家多多利用!